Supporting our community
In our case, Business is Family and Family is Community. It is nearly 50 years that Smith Owens Service and more recently named SOS Removals & Storage has called Thornleigh home.
These are a few of the local community groups that we have chosen to support:
StreetWork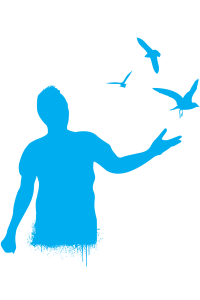 SOS is proud to support StreetWork.
StreetWork is a not-for-profit, community based organisation that focuses on prevention and early intervention strategies for 'at risk' youth. StreetWork engages with communities to provide the foundation and support to identify those young people whose needs are not being met and to help them get themselves back on track. It aims to help troubled young people aged between 11-18 affected by crime, violence, mental health issues, destructive relationships, rejections and isolation, homelessness, truancy, disengagement from school or education, poor employment opportunities and alcohol and substance abuse, to turn their young lives around. This is achieved by redirecting young people through positive role modelling, mentoring and practical support towards more positive and fulfilling choices for their lives.
StreetWork's services are designed to tackle the core problems that you at risk directly face, through innovative and effective service offerings. Locally, StreetWork currently reaches to over 200 young people per week. Our early intervention and prevention measure have an estimated benefit to the community of at least $8.05 million per annum
(Reference: PwC Strategic Plan 2013-2015 p5).
StreetWork's Hornsby – Ku-ring-gai LAC 
The LAC commenced in 2016 with the vision to expand StreetWork's values and objectives. By 2020, our LAC wants every vulnerable young person in Hornsby – Ku-ring-gai to be supported when struggling with family conflict, drugs and alcohol problems or mental health issues.
The Hornsby – Ku-ring-gai LAC are opening a permanent StreetWork office in Hornsby's PCYC in 2017 to ensure Youth Worker access and on the ground availability to achieve their objectives.
By being a sponsor, your support will assist the Hornsby – Ku-ring-gai StreetWork LAC to achieve their ambitious 2020 goals.

The Hornsby Ku-ring-gai Women's Shelter was officially launched in December 2014 and opened its doors to clients in February 2015. It has since been at capacity supporting 10 women at any given time. SOS Removals & Storage have donated $10,000 to help the charity in 2016. Further donations and support is being offered including storage space and creating brand awareness for the charity with SOS customers. 
For more information about the Hornsby Ku-ring-gai Women's Shelter, visit their website at www.hornsbykuringgaiwomensshelter.com.au .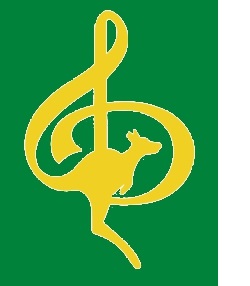 Music brings community together and that is why SOS Removals & Storage support the Golden Kangaroos Hornsby Concert Band. The Band is a true community band with a great family atmosphere and caters for the whole range of musical abilities for all ages. The band currently consists of senior, intermediate (Explorer) and beginner (Discovery) concert bands, a marching band, various chamber ensembles and a stage band. SOS Removals & Storage support the band by providing a truck free of charge to transport band instruments and equipment to their many performances. We also provided vehicles during the mammoth task of moving the band, it's instruments, furniture and archives when they relocated band halls in 2014. 
If you wish to become a member of this wonderful band or wish to view their upcoming events then please visit www.goldenkangaroos.org.au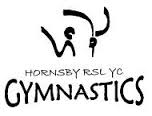 Hornsby RSL Youth Club Gymnastics are a non profit gymnastics club offering a wide range of gymnastics programs for children aged from 18 months of age. The club prides  themselves on high quality programs and small class ratios so that every child can gain the most out of their gymnastics experience!! Hornsby RSL Youth Club Gymnastics has been operating for over 50 years, providing the local community with affordable gymnastics programs and is the longest running and most successful gymnastics club on Sydney's North Shore.
SOS Removals and Storage loves what the gym does for local kids. We show our support and sponsor the Club Fundraising BBQ's and have provided transport of gym equipment to special events.
---